IBS Support Group Singapore: Secretariat & Committee Members
President
Dr Kewin Siah Tien Ho
Dr Kewin Siah completed undergraduate studies at Royal Free and University College Medical School (University College London) in UK. He obtained Gastroenterology & Hepatology Specialist Training from the National University Health System and subsequently undergone advanced endoscopy training in the prestigious Kyoto Prefectural University of Medicine as part of the Japan Society of Gastroenterology (JSGE) Research Fellowship Award.
He received a National Medical Research Council (NMRC) Award to perform IBS research in world-renowned Oppenheimer Neurobiology of Stress Centre in University of California, Los Angeles (UCLA) where he concentrated in brain-gut-microbiota study. Dr Siah is currently an executive committee of the National Foundation for Digestive Diseases.  He is in charge of Gastro-Motility Lab and Functional Gastrointestinal Disorders (FGIDs/IBS) Clinic in National University Hospital.

Vice President
Ms Mag Kwan
FCCA (UK)
Ms Kwan graduated with the Fellowship of Chartered and Certified Accountants (FCCA) from the United Kingdom. Ms Kwan specializes in accounting, taxation, as well as corporate matters. She was the finance director of a leading advertising agency for 17 years and is presently running her own group of management companies under SKI Corporate Services Pte Ltd.
Ms Kwan's personal interests include yoga and meditation and a love for travel. She has travelled to most parts of Asia and Europe including exotic places like Bhutan, Nepal, Cambodia, Vietnam, Laos, the Amalfi coast in Italy, etc.
She has been an active member of the Lions Club for over 10 years and has run various fundraising events and service projects for the Lions Home for the Elders and the Lions Befrienders. Of special mention is the Book Project in Laos, Cambodia and Thailand, where libraries were set up for orphanages with books collected in Singapore.
Honourary Secretary
Dana Chia
Honourary Treasurer
Mr SY Tang Aeden
MBA, BSBA (USA), Dip Diet & Nutrition, Dip Anatomy & Physiology (ITEC, UK)
Throughout Mr Tang's career, he had been in the pioneer stages of the starting up of functional units within MNCs. Much of his working experiences were in the banking and ICT, working in areas including Business Intelligence, Customer Analytics, Database Marketing & Campaign Management, Data Management & Mining, as well as Customer Relationship Management. Mr Tang also had his hands in the F&B industry and had in the USA, Thailand, Cambodia, Hong Kong and Cyprus too.
Since leaving the corporate world, Mr Tang acted as an intrepreneur while consulting for several SMEs, both locally and overseas.Mr Tang participated in dragon boat races and was a fitness personal before. His interest in wellness continued to grow where he pursued a diploma in diet & nutrition too.
Advisor / Immediate Past President
Dr Reuben Wong Kong Min
MBBS AGAF FRCP FAMS
A/Prof Reuben Wong is a specialist in Gastrointestinal Medicine, whose forte is in reflux and swallowing disorders, Irritable Bowel Syndrome (IBS), gut microbiota, chronic constipation and diarrhea. He is an Adjunct Associate Professor at the Yong Loo Lin School of Medicine, National University of Singapore, and founding partner of gutCARE, Singapore's first gut group practice.
A/Prof Wong is a Fellow of the Royal College of Physicians and Academy of Medicine, and most recently was awarded a Fellowship by the American Gastroenterological Association, in recognition of his clinical and research contributions to the field of Gastroenterology. A/Prof Wong served full-time in the public service for 18 years, and was a Senior Consultant and Associate Professor at NUHS, before bringing his clinic expertise into private practice.
A/Prof Wong undertook sub-specialty training at the University of North Carolina under the HMDP scholarship scheme. Mentored by Professors Douglas Drossman and William Whitehead of the Rome Foundation, he honed his skills in the management of complex functional gastrointestinal disorders within a multi-disciplinary setting, and trained in esophageal motility and anorectal manometry testing. Upon his return, A/Prof Wong helmed the Functional Gastroenterology Clinic, and was Clinical Director of the Gastrointestinal Motility Laboratory at NUH, where he introduced High Resolution Manometry to Singapore, enabling new clinical insight into the diagnosis and management of esophageal disorders.
A/Prof Wong has authored numerous peer-reviewed publications and book chapters, and his research interests and publications span a wide range from gastrointestinal conditions to cancer screening improvement and physician accessibility. His key publications, however, remain in the realm of gastrointestinal motility, neuro-gastroenterology and IBS.
A/Prof Wong is regularly invited to speak at international scientific meetings and workshops, and his research has been presented at international conferences. A/Prof Wong is currently faculty on the International Anorectal Physiology Workgroup, which seeks to draft the new language and definitions for High Resolution Anorectal Manometry.
His passion for public advocacy saw him serving as President of the IBS Support Group of Singapore till 2018, furthering education and the interests of patients with IBS. On the volunteer front, he serves on the Board of the Singapore Anglican Nursing Homes, committee for St Andrew's Home for the Aged and on the St Andrew's Cathedral Servers' Guild.
Advisor
Prof Kok-Ann Gwee
MD (Singapore), PhD (UK)
Prof Kok-Ann Gwee is Adjunct Associate Professor of Medicine at the National University of Singapore and practices at Gleneagles Hospital, Singapore. He obtained his medical degree from the National University of Singapore, and his PhD from the University of Sheffield, UK, for his thesis on post-infectious irritable bowel syndrome.
Professor Gwee is the immediate past president of the Asian Neurogastroenterology & Motility Association. He is a member of the Rome Committee and the chair of the Rome-Asian Working Team on Functional Gastrointestinal Disorders.
In 2014 he was awarded the Rome Foundation Research Award. His areas of research include the understanding of functional gastrointestinal disorders in Asia, the roles of melaton in, sleep disturbance and non-celiac gluten sensitivity in IBS, and the management of functional dyspepsia. He has published consensus and guidelines on IBS and chronic constipation.
Committee Member
Mr Jack Tan
Studied at St. Joseph's Institution/University of Malaya (Singapore)/ Institute of Shipping (Netherlands). Retired as Regional Director East Asia of the Nedlloyd group in 1991 to set up and operate his own Consultancy Firm specializing in Airport, Seaport & Logistics Development and Management. An active & well known personality in the Industry, he has written for many Publications and was a regular Speaker in Seminars, Forums and Conferences – local and overseas.
He has also held various positions in and represented several Trade Bodies & Organizations in both Public & Private sectors – among them:
• Advisory Committee – Development of Changi Airport
• Singapore Ship Owners Association
• Singapore Air Cargo Association
• Board of The American Club
• Vice President Asia – Ten Pin Bowling Federation
• President – Singapore Ten Pin Bowling Congress
• Chairman – MCST's including "The Arcadia" & "Pebble Bay"
• Alpha Advisor – Prison Education & Rehabilitation
At 80 years old in 2017, with wife, 3 children and 4 grandchildren, he is still active in community service. Despite having IBS for the last 8 years, he manages to continue his "Overseas Gourmet Trips" with his family twice a year.

Committee Member
Dr Alex Soh Yu Sen
Dr Alex Soh graduated from the Royal College of Surgeons in Ireland in 2011 and completed his Internal Medicine Residency and MRCP in 2014. He is currently a Senior Resident in the Department of Gastroenterology and Hepatology in National University Hospital.
Committee Member
Mr Rahgavan Sachi
LLB (Singapore), LLM (London)
Mr Rahgavan Sachi was called to the Singapore Bar in 1986 and practised as an advocate and solicitor of the Supreme Court of Singapore for over 20 years in several major law firms specializing mainly in corporate finance, mergers & acquisitions, international trade and private equity. He obtained his Masters in Law in 1991from King's College London.
Mr Sachi was involved in a broad spectrum of industries including finance, hospitality, real estate and technology and has represented major financial institutions, public listed companies, multinational corporations and leading local and international private companies.
Mr Sachi was the Dy Secretary General of the Asia Pacific Countertrade Association, Secretary of the Indo Pacific Legal Advisory Network, Partner in the Formal Law Alliance with a Magic Circle UK law firm and is presently a member of the Singapore Academy of Law. He has served on several committees of the Singapore Civil Defence Force and has received two long service awards and one good conduct award.
Mr Sachi is presently General Counsel of a Fund Management Company.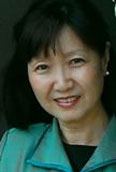 Committee Member
Miss Vicki Sun
State Registered Nurse (Singapore) Bachelor of Nursing (Melbourne) Certified Clinical Hypnosis (U.K)
Vicki obtained her Bachelor of Nursing from La Trobe University (Melbourne) and has been a registered nurse working in National University Hospital for many years in Singapore. She was awarded the Long Service Medal under the National Day Award Singapore 2014
Vicki's discovery of complementary alternative medicine stems from the search to manage her IBS and other life stresses. In 2009, she obtained her Certificate and Diploma in Clinical Hypnotherapy awarded jointly by Tan Tock Seng Hospital and the London College of Clinical Hypnosis. In 2012, she took up Advance Intensive Training on Ericksonian Approaches to Hypnosis in Khoo Teck Puat Hospital.
She is a committee member of IBS Support Group Singapore and is also a member of Singapore Society of Clinical Hypnosis
Committee Member
Madam Sung Yee Yee
Madam Sung was educated in Nanyang Girls' High and obtained a Diploma in Mechanical Engineering from the Singapore Polytechnic.
Since graduation, she had been working with Ngee Ann Polytechnic in the field of Applied Mechanics, Strength of Material and Mechanics of Machine, as a Technical Support Staff.
Her hobby includes painting and she is a member of the Singapore Art Society. She has been pursuing the wisdoms and techniques of painting for many years and she has a clientele of private collectors from Malaysia, Brunei, Australia, Norway, America as well as Singapore.
Madam Sung joined the IBS Support Group since its inception from 2004. She found that sharing her experiences with the Group members were beneficial. Occasionally, Madam Sung helps the IBS Support Group to translate their materials into Mandarin, for the Mandarin speaking groups in Singapore. This helps the IBS Group to reach these audiences, allowing new participants to gain insights into the issues dealing with IBS.
Committee Member
Mdm Wendy Tan
Committee Member
Mr Andrew Hill
Mr Hill is an IT Consultant. He holds a degree in Economics and a graduate diploma in Computer Studies and has worked in the software industry since the late 90s in Australia initially and in Singapore since 2001.
He is currently developing a software platform he hopes will make the creation of bespoke solutions a more affordable and practical option for local SMEs.